INFINITI Tire Repairs near Rockville, MD

INFINITI Tire Repairs
near Rockville, MD
Your tires serve as your vehicle's first and only point of contact with the road, so it's imperative to make sure that they're in top condition. When you visit our INFINITI dealership near Rockville, MD, we'll take care of whatever routine INFINITI tire service your vehicle requires and perform a tire inspection to check their condition. If we find that it's time for an INFINITI tire replacement, we'll let you know and help you browse our wide selection of new tires for sale. From tire rotations and wheel alignments to tire installations and more, the Jim Coleman INFINITI service team has you covered!

How Often Should I Rotate My INFINITI Tires?
You should rotate your INFINITI tires every six months or 6,000 miles, whichever comes first.
If you don't rotate the tires on your vehicle, they may experience uneven wear and tear.
Do you need to rotate your INFINITI tires? Yes; frequent tire rotations are necessary in order to even out the wear and tear on your tires and extend their lifespan. When you visit us for a routine INFINITI tire rotation, we'll also check to see if your vehicle requires tire balancing and perform it in the same appointment. Think it might be time for a front-end alignment? Schedule INFINITI service near Rockville, MD, to get the tire repairs your INFINITI QX50 SUV or Q60 Sedan needs.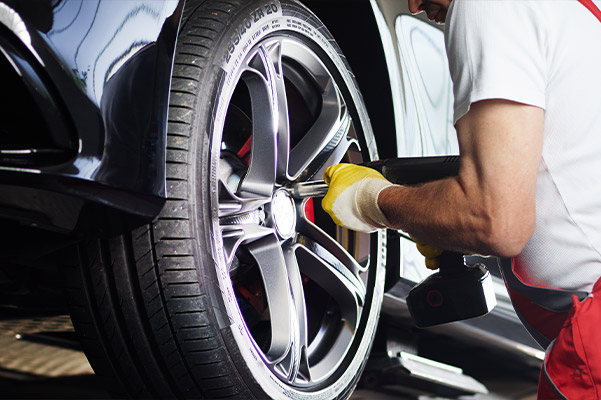 INFINITI Tire Prices near Rockville, MD
Curious about our INFINITI tire service prices? We offer competitive INFINITI maintenance costs that you're sure to appreciate. And because we frequently offer enticing INFINITI tire specials, it's easy to save on your next tire purchase. Browse our wide selection of INFINITI tires for sale now to find the right match for your SUV or sedan!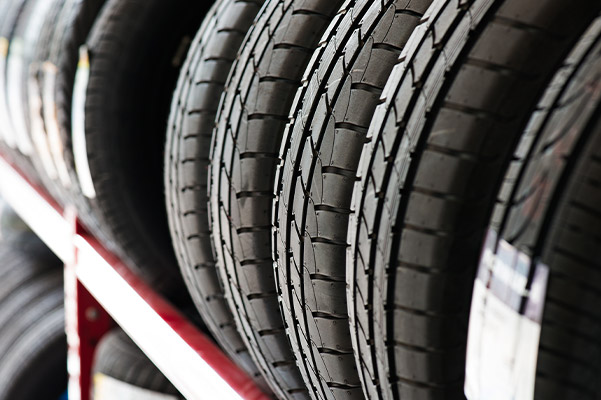 INFINITI Tire Repair Shop near Me
Whether you need a simple tire rotation or flat tire repair nearby, the Jim Coleman INFINITI service team is here to help. Our local INFINITI dealership is located at 10400 Auto Park Avenue in Bethesda, MD, just a short drive away from Rockville, Potomac and Washington D.C. Contact us now to book your next INFINITI tire service appointment!